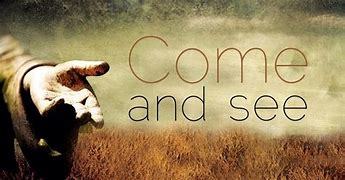 BIEN NOTER: MISE À JOUR IMPORTANTE
La date du début du prochain Progamme Nathanaël
est reportée à septembre 2020
Le nombre actuel d'inscriptions étant insuffisant pour que nous formions un groupe dont la dynamique d'apprentissage serait pleinement productive, Monseigneur LeGatt a décidé de reporter le début du Programme au mois de septembre 2020.
https://www.archsaintboniface.ca/main.php?p=852
Nathanael 2020-2023
A Lay Faith Formation Program
to form missionary disciples
begins in September 2020
Are you at least 18 years of age? Looking for something new in your relationship with Jesus? Challenged to be all you can be? Seeking to become an intentional disciple of Jesus? Willing to be the change the church needs? Nathanael is for you! For more information: Archdiocesan website; ask your Pastor for a copy of the Nathanael Info Kit; Mireille Grenier, 204-594-0278 or [email protected].