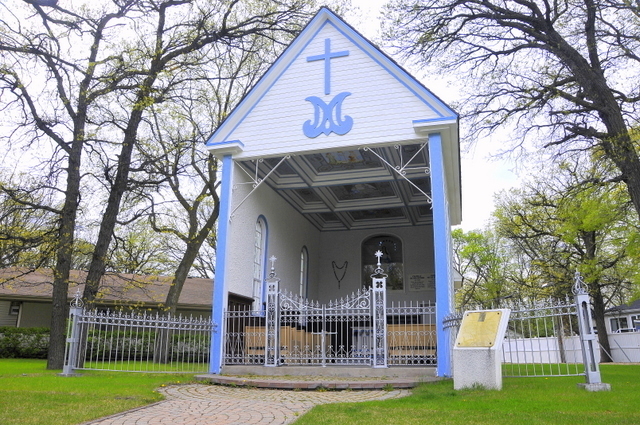 Chapelle Notre-Dame-du-Bon-Secours
La porte de la chapelle sera ouverte de 9h à 21h en les journées mariales,
ainsi que les dimanches et le premier vendredi de chaque mois.
La chapelle est un site du patrimoine provincial, construite en 1875 par le
curé Noël-Joseph Ritchot suite à la Résistance de la Rivière-Rouge de
1869-1870 dirigée par Louis Riel.
Chapelle Notre-Dame-du-Bon-Secours (Our Lady of Good Help Chapel)
The chapel gates will be open from 9 am to 9 pm on Marian feast days,
as well as on Sundays and first Fridays of the month.
The chapel is a Provincial Heritage Site, built in 1875 by Father Noel Joseph Ritchot,
following the Red River Resistance led by Louis Riel in 1869-1870.