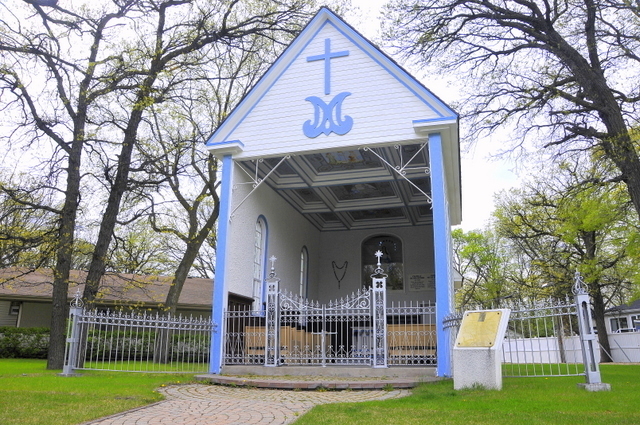 Chapelle Notre-Dame-du-Bon-Secours (Our Lady of Good Help Chapel)
The Chapel gates will be open from 9 am to 9 pm on Marian feast days,
as well as on Sundays and first Fridays of the month. On Sunday, May 12, Mother's Day,
and on Monday, May 13, Feast of Our Lady of Fatima, the Chapel will be open to the public.
Come pray to our Heavenly Mother and request her intercession for an ever more fervent faith.

Chapelle Notre-Dame-du-Bon-Secours



La Chapelle sera ouverte de 9h à 21h en les journées mariales, ainsi que les dimanches et le premier vendredi de chaque mois. Le dimanche 12 mai, en la Fête des Mères, et le lundi 13 mai, fête de Notre-Dame-de-Fatima, la Chapelle sera à votre disposition. Venez offrir une courte prière à notre Mère du Ciel, pour lui demander son intercession maternelle et pour une foi de plus en plus fervente.